- Case Study -
Manchester United In History
Audience Activation & Acquisition Promotion with Personalized Download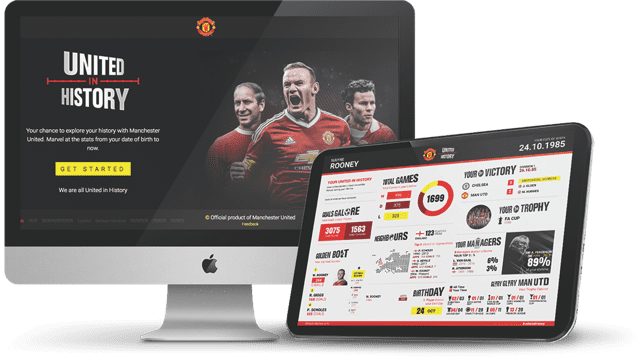 Manchester United
Manchester United wanted to connect with their fans from all corners of the world with a unique, personalized experience by providing a snapshot of Manchester United history within their lifetime. Cleverly repurposing existing statistics and historical content, each registration generated a branded infographic displaying goals, games, and trophy lifts. The personalized infographics were available to share via email and social media channels to facilitate engagement and spread awareness.
Available in 9 different languages, there were registrations from 220 countries across the globe, more than 15% sharing across the variety of global and local social networks from fans, current players, and club legends. It reached over 1M fans, generating a potential 240MM+ Twitter impressions, and won several industry awards including an OMMA, a Day, and two W3s.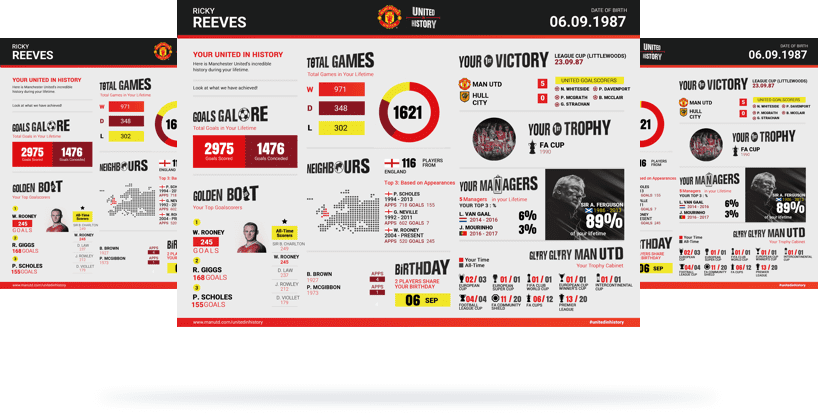 SEE MORE WORK
View All Case Studies

Explore more of our use cases and recent Brandmovers projects.
View Case Studies