- Case Study -
Audiology Manufacturing B2B Loyalty Program

Learn how Brandmovers transformed an existing B2B loyalty program to a fully-integrated, relational-based partnerships loyalty program that provides more personalized value to businesses.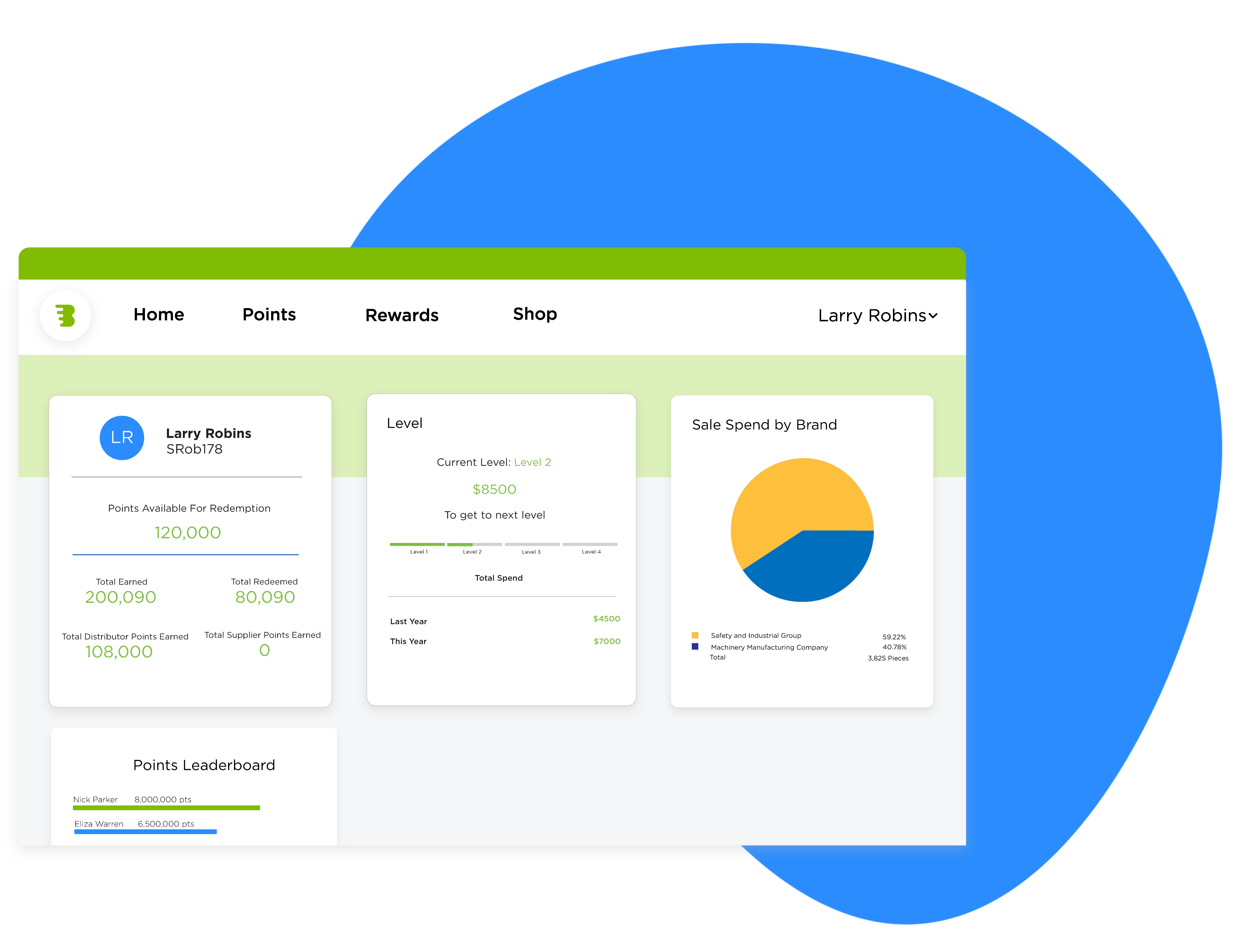 About
The client is a audiology manufacturer that provides solutions for people with hearing needs. Their B2B loyalty program was created to provide tools, features, and benefits that helps hearing care practices of all sizes to better serve their communities, differentiate themselves from their competition, and continue to grow professionally. The loyalty program serves as an integrated one-stop shop for customers to access all their resources and benefits, allowing the client to nurture the relationship and gain insights into their different customer accounts.
The Challenge
The client was was looking for a turnkey provider of loyalty solutions that could be a strategic partner, had a flexible and customizable loyalty management platform to meet their very unique needs, and excellent rewards redemption and fulfillment capabilities. They had been running their own in-house program for years, but their existing platform was complex and unable to show the client the exact loyalty drivers among their customers due to the lack of loyalty attribution and reporting, and its inability to segment, engage and nurture customers along the buyer's journey.
The Solution
Key highlights include:
Transformed the existing loyalty program to have a more branded look and feel as well as enhanced the backend platform to provide a smoother admin experience
Evolved the program from being solely transactional format to a relational design that offered each customer, user type, or segment a unique experience
Enabled the client to utilize the platform to push out notifications, communications, and training on new products or services they offered
By transitioning the client's existing program to the Brandmovers loyalty platform was able to evolve the program from transactional to relational with advanced segmentation, custom communication, automated product and marketing campaigns, and training and education programs.
Segmented Offers and Functionality
Advanced customer segmentation functionality within the program allows the client to classify their customer types with necessary Parent/Child relationships as well as account for specific hierarchies (Buying Groups, SMBs, Family Offices, Independents) when creating program rules, offers, or promotions. This ability to segment customers also enabled the client to create and deliver custom promotions and offers to members based on member attributes such as tier level or purchase history, thus increasing customer spend.
Rewards
To address the rewards catalog issues, Brandmovers took over all merchandise redemption process and created a tailored rewards catalog for the customers with items that were aligned to help members grow their businesses. Brandmovers also enabled customers to redeem point for rebates, configured the platform to provide Marketing Co-op dollars reimbursement, and added additional soft perks and bonus benefits that appealed to all members.

Learning and Content
By integrating the loyalty program with the client's learning management system (LMS), members are able to earn certifications and redeem loyalty points for Continued Education Benefits. Members are also able to gain access to exclusive content, client-sponsored events, training on new products, and more.
Results
After the launch of its new and updated phase, the loyalty program has grown to be well-recognized and is considered highly beneficial program within the industry and continues to see strong ongoing enrollment numbers. The client saw +10% unit growth over a year and growth numbers that were above industry-average. While unenrolled customer revenue remained the same, revenue growth among enrolled loyalty program members was in the double-digits. Over 80% of members are actively engaged in the program.