- Case Study -
Jägermeister's "2 Truths & A Shot" Game

Trivia Game Promotion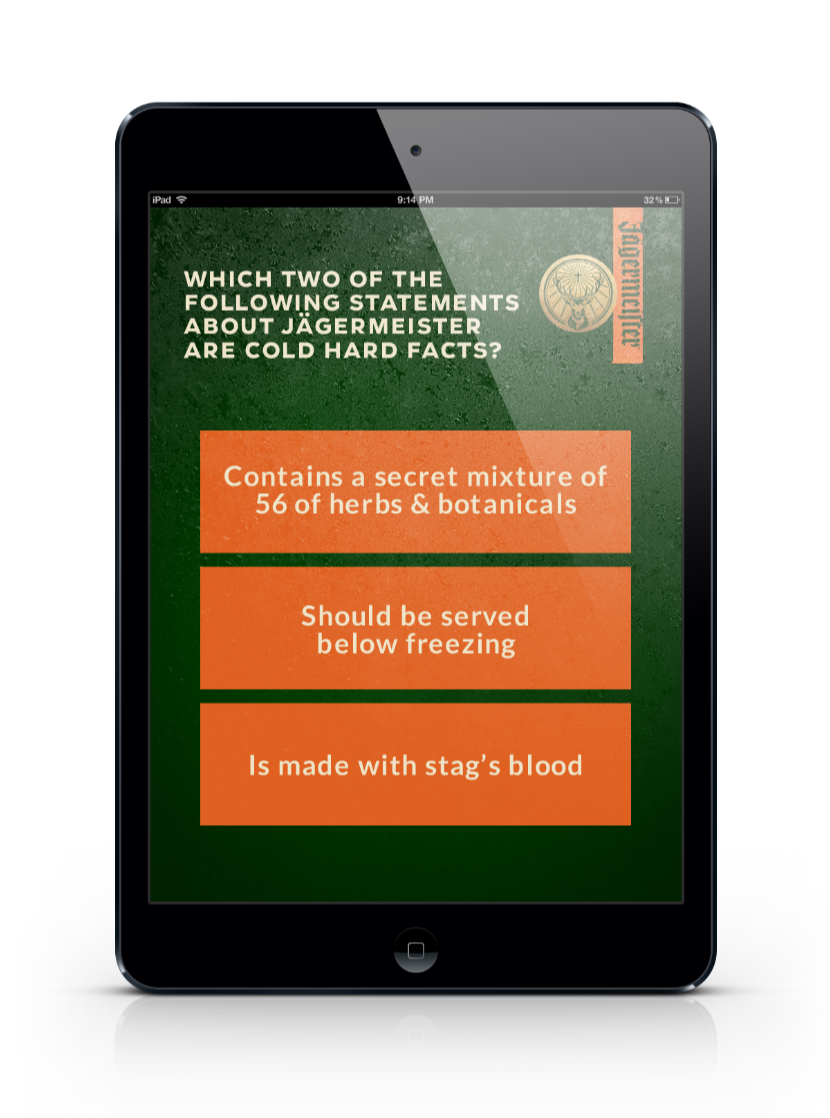 Take A Shot At Finding The Lie

To boost interactions between their Brand Ambassadors and guests during events, Jägermeister partnered with Brandmovers to create a mobile game called "Two Truths and a Shot". Users had 56 seconds to get through as many question rounds as possible, with each round consisting of three statements about the Jägermeister brand (two true and one a lie) and users guessed which of the statements were false.
Once a user arrived at the mobile game via link, they clicked to start the game. Each round consisted of a set of 3 statements and the user was asked to identify the false statement. The game immediately showed if their choice was the right answer, along with some additional information around the statements. The timer paused for 3 seconds to show the answers before auto-transitioning to the next round. Users would get through as many rounds as possible and upon game end, the screen will show their score (% correct of total completed).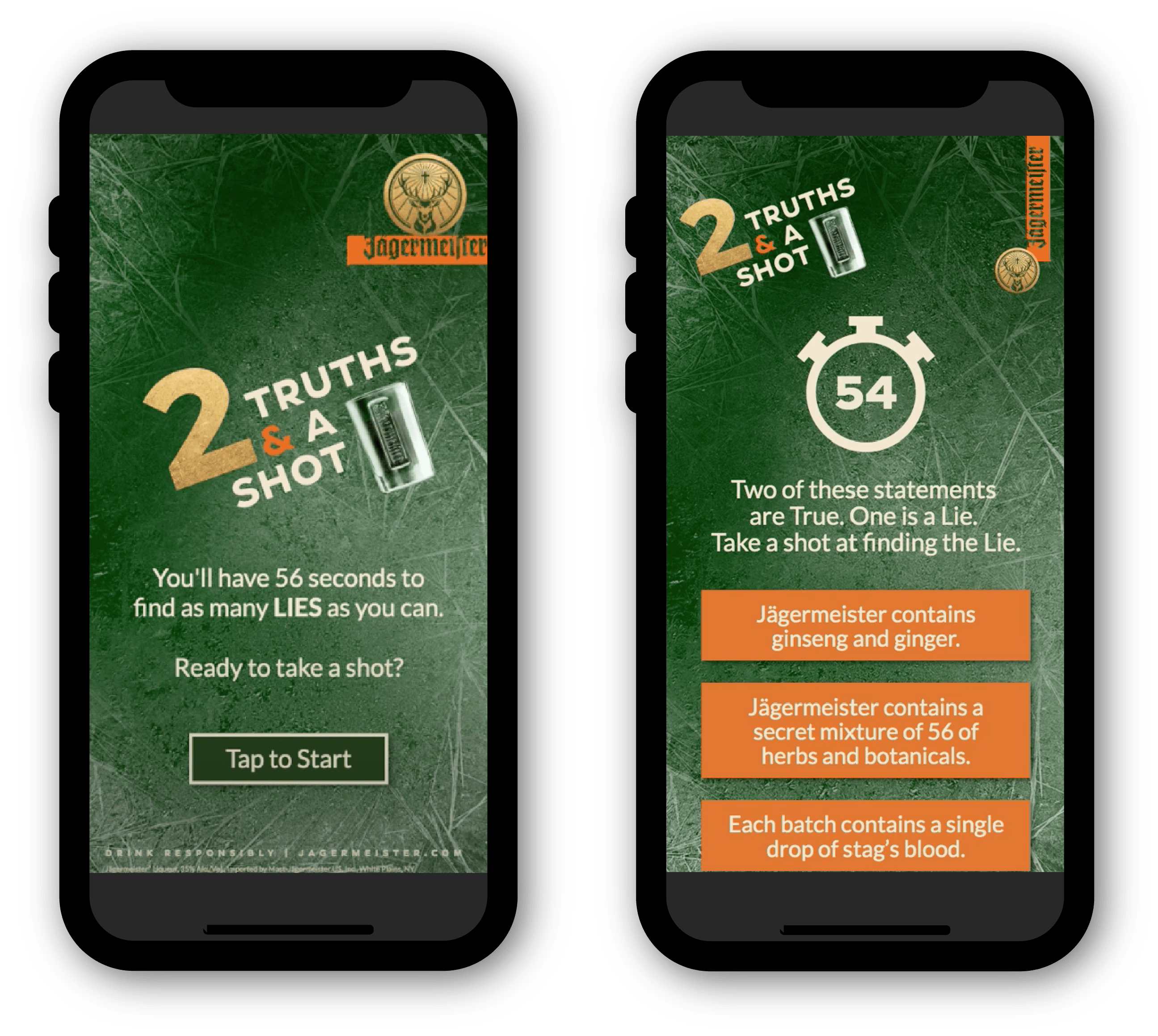 SEE MORE WORK
View All Case Studies

Explore more of our use cases and recent Brandmovers projects.
View Case Studies